Location
The Pipedream properties are located 3 minutes walking from the center of Ferrel, a traditional Portuguese village, away from the hustle and bustle. A beautiful dirt track leading straight to the ocean starts right at our doorstep, perfect for a 20-minute evening walk. Tranquil may be considered an understatement.
Just down the road, within a 2 minute drive (or 15 minute walk), one can find the famous surf village Baleal, popular for its gorgeous beaches, laid back vibes and variety of surf conditions (5 separate spots all close together). There one can find perfect surfing and kiting places, along with bars, restaurants and other stores. The Island of Baleal is a popular attraction with beautiful dramatic cliffs and hidden clear water coves that we consider a must-see. For the landlubbers amongst you, walking and biking are two popular and fantastic alternatives.
What to see nearby
Drive 15 minutes up the coast and you'll find the beautiful Obidos Lagoon, a perfect place for kiting. If you want to combine an up-market vibe with your surfing and are pining for top-class reef breaks, the town of Ericeira is 30 minutes from Ferrel, and provides an interesting contrast with the more wild and undeveloped feel of Peniche and Baleal.
Lisbon, one of Europe's coolest capital cities, is also within an hour's easy drive down the highway.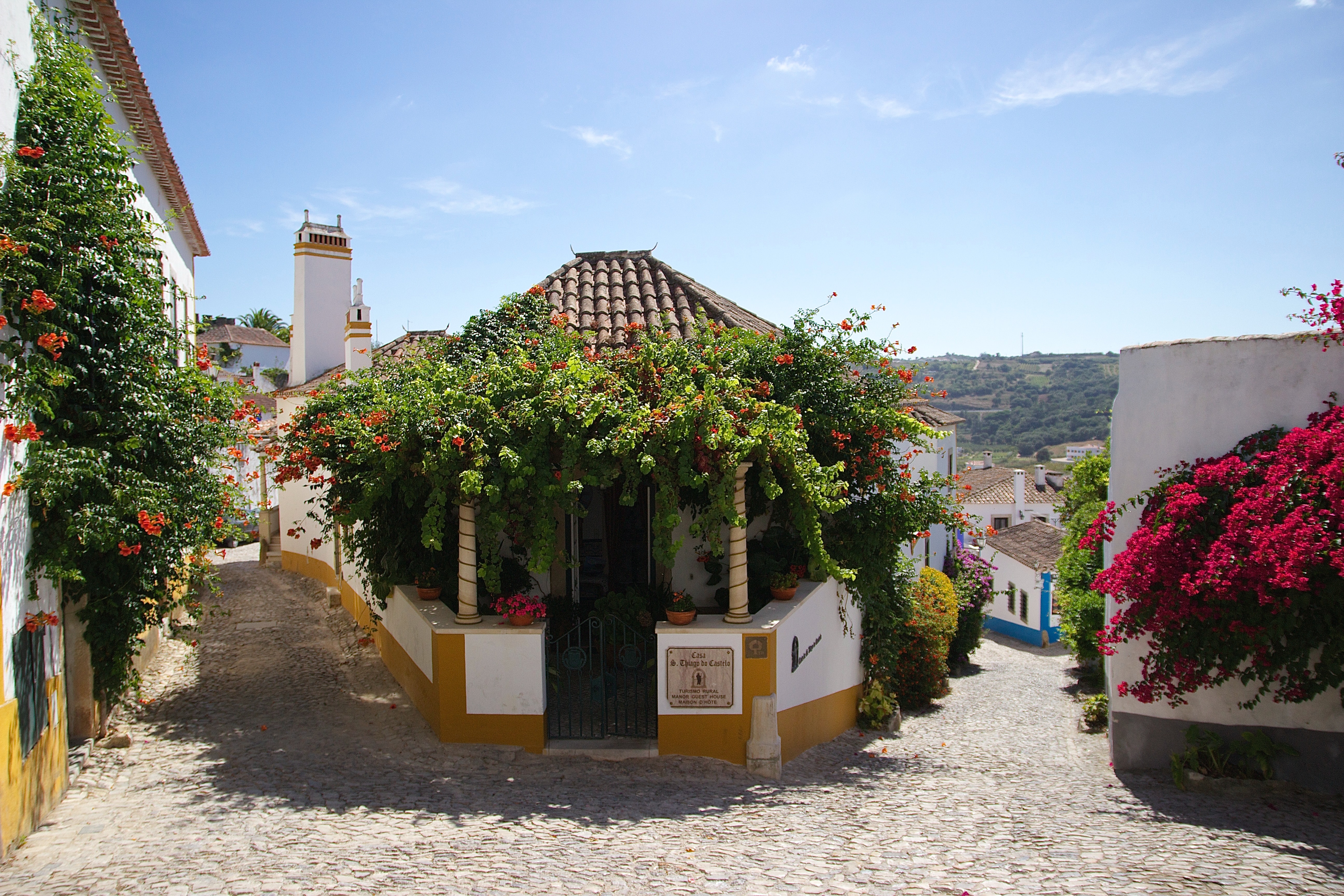 Community activities
We believe experiences are best served shared so there will be plenty of opportunities to do this here at the Pipedream. Firstly, you may wish to rent some gear:
PipeDream Extra Prices
Not coming with a surfboard or a car, no problem! We have friendly priced rental boards, wetsuits and bikes with surf racks and locks so you can explore the area in comfort and style. Great for the environment too!
We also occasionally have new and used boards for sale, just ask!
| | Daily Rate | Weekly Rate | Monthly Rate |
| --- | --- | --- | --- |
| Bicycle rental with surfboard rack | 20 EUR | 60 EUR | 180 EUR |
| Softboard | 20 EUR | 60 EUR | 180 EUR |
| Bike + Surfboard | 25 EUR | 100 EUR | 300 EUR |
| Wetsuit | 10 EUR | 45 EUR | 90 EUR |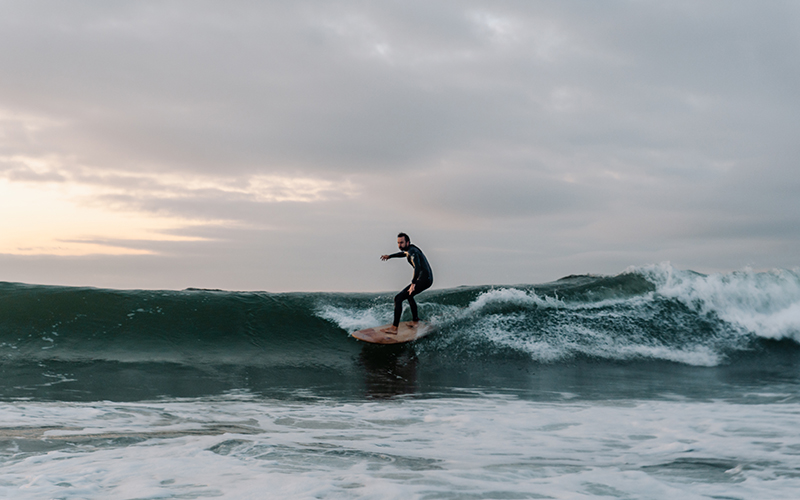 Surfing and lessons
Peniche is perfect for an amazing year-round surfing experience, and you'll find no shortage of beach breaks, reefs, sandbars, point-breaks and mixed spots. No equipment? No problem, we can rent it to you for very affordable prices (insert link to rental table).
Often we will go surfing together in one or two vehicles and will provide free lifts on a first come first served basis when we do (others can meet us at the beach on foot or bike so no one keen is left out).
For lessons we are partnered with Lagido surf house a high-quality surf school (link here) and we can arrange private or small group classes for you. The school is co-run by good friend to Pipedream management, Guiherme Salvador who will make sure you get the best tuition as well as having an excellent time in the water.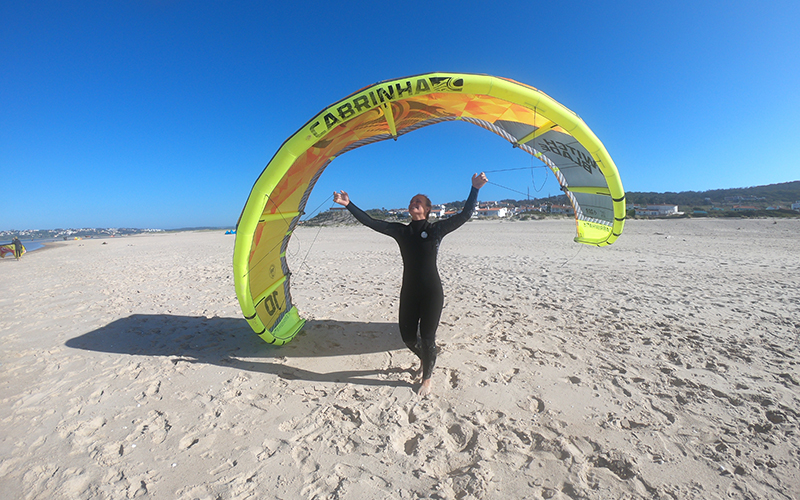 Kiting and lessons
If you have experience, the nearby beach (2 mins drive) is perfect for kiting. For beginners if you follow the beautiful coast lines north, you will find Obidos Lagoon (15 minutes drive from the house) which is a perfect place for beginners and to learn in safe conditions. We have connections to kite schools year round (and for part of the year we even have our own in house instructor). Please ask about packages and prices.
Hiking
If hiking is your thing, you can rest assured that you will find plenty of beautiful trails around our area right from the Pipehub doorstep. The Island of Baleal is a popular attraction with beautiful dramatic cliffs that we consider a definitive must-see. We also recommend walking around Peniche which has some spectacular trails around the perimeter including hidden chiseled passageways into the cliffs for fisherman. There's plenty to explore in the area in addition to Berlengas Island, which is just a short speed boat trip away (approx 20 euros return trip running year round).
Snorkeling and diving
You can observe the underwater world in the beautiful Berlengas Island.
Yoga, pilates and meditation
We have links with Yoga and Pilates teachers/classes in the area. This is the perfect substitute to a regular surfing lifestyle. Whether you surf year round or are a complete noob, yoga and pilates can help both prepare your body and help it to recover. For us, this prep work means surfing more frequently and for longer so the physical benefits are a no brainer. Then there's the mental well being benefits, helping to ground you and keep you in the moment when sometimes life and work can over busy the mind.
For retreats we can arrange a local instructor to come by and run classes on site during a break from work as part of your itinery.
Historic and sightseeing
Obidos – A medival town 10 kms East is a popular attraction with its dramatic fortified walls and cherry liquor chocolates. Definately worth a visit.
Buda Garden – 30 minutes drive South East hosts a huge and beautiful park which is a feast for the eyes full of art such as teracotta statues.
Ericeira – a beautiful surf town local to Lisbon with a lot of character and culture. More developed and up market than Pencihe this town offers reef break surf and lots of bars and resturants. Great place for a day trip.
Local resturants, bars and clubs
Ferrel/Baleal has a good range of restaurants and bars from local portuguese grill and fish places to Mexican, Italian and Japanese establishments. Peniche also has a large range of options including a michelin star restaurant at the lighthouse if you fancy a treat, as well as lots of highly regarded fish and seafood joints. You are visting a fishing town, so expect the freshest fish money can buy (the prices are good too!).